Opened : 1971
Original owner: Kenning Motor Group
Latter owner: Pavillion(Formerly Rank)
Even Latter owner: Granada
Current Owner: First
Original Name: Anderton Services
Later name: Rivington Services
Trivia:
Sold off by Granada as part of the agreement they made when they purchased Pavillion. Granada sold "Rivington" (Bolton West) and Magor for 8.3 Million pounds.
After the sale, a Husband and wife team who worked at Magor then moved to run this site.
First invested 1.2 Million after aquiring the site to build a new hotel, and renamed the site "Bolton West"
This MSA must have had the most changes in ownership of any MSA (see header above) It has also had 3 names- a record as far as we know (not including cases where names have reverted back to the original name)
Peter Kay filmed a spoof Docusoap about a MSA here called "The Services"
Current:
Whenever I return home from Cumbria, I tend to stop here for a late breakfast. The Services here are medium sized, but I don't think I've ever seen it crowded. Decor looks a little dated, but the food, (well the all day breakfast) is great.
Picture: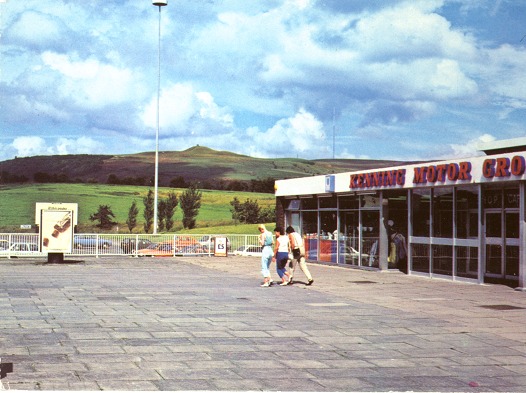 Anderton Service area whilst owned by Kenning. Thats Rivington Pike in the background.
Thanks:
Carl Ryding for correcting the ownership details.
"J B" for the info about Peter Kay
Richard Tysoe for more info about Peter Kay