Opened: 1972
Original owner: BP
Current Owner: BP (Services by Roadchef)
Location: M6 Southbound J 35/36
Trivia:
One of the few sites where the Head Lease is owned by a petrol company. The services are by arrangement with Roadchef
Serves the Southbound lane only. Northbound is served by Burton In Kendal, about 7 miles south of this site.
One of the Original RoadChef sites.
Located on the banks of Killington Lake- Fishermen can fish in the lake, but not sure if you can fish directly from the service area.
More information on this site from the Roadchef web site.
Review:
The picture does not do the place justice. From the front it appears like nothing much, but out the back, the cafeteria has a splendid view over the lake and of the Cumbrian Fells. You can walk outside, but a fence will stop you falling in the lake (its a bit of a drop). The staff are very friendly – probably more to do with the freindly nature of the locals, but still, refreshing. Compared to a packed Tebay that was visted half an hour earlier, Killington Lake was much more relaxing due to the absence of the crowds. (it was a Bank Holiday). The food was good too- reasonably priced, (for a MSA) although a slice of bacon is 99p- but hey was it delicious after a week on camping stove 😉
Costa Coffee using the lake side seating, Wimpy (alas- not by the lake) and a shop complete the facilities.
A good services for people like me who take groups of children away- there are not many places where you can loose them!
Picture: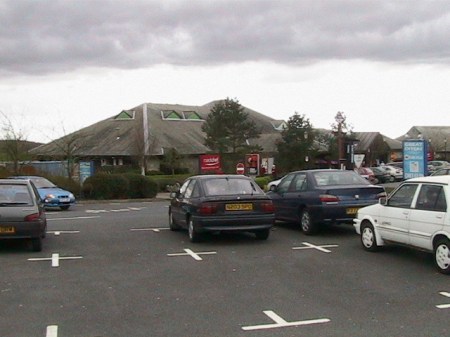 Some pictures of the lake sent by Duncan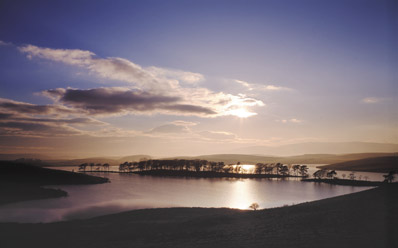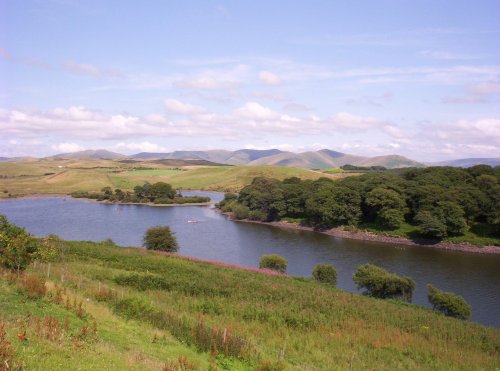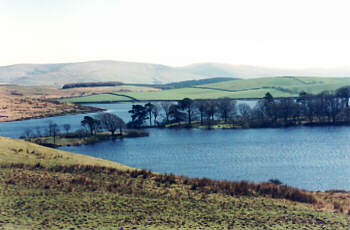 Received votes so far and a sample of comments:
People who prefer this MSA
47
People happy to visit
15
People who avoid this MSA
13
Selection of comments received
not enough h g v parking prices are far to expencive in the shopps and restaurant and anoying sales people om the door as you enter trying to sell you credit cards 03/06/2005 21:22:49
Always clean loos and helpful staff. cash machine was £2.50 to use though! 09/09/2005 19:55:50
The M4 Leigh Delamere Moto has a sign in its Eastbound toilets avdvertising a barbers on the Westbound side, although Ive not seen one this side! 28/09/2005 04:56:02
This is a grotty disgusting servives, staff rude, toilets unclean and stink its over prices and very basic03/12/2005 11:44:29
Pleasant small service area, excellent view 28/12/2005 15:50:33
yes a pleasant place to stop and eat. also it takes advantage of the nice scenery so you feel well away from the rush and pollution of the motorway. 28/01/2006 14:20:59
not bad services at all, apart from avoiding people trying to sign you up to credit cards 30/01/2006 08:09:29

Unfortunately most people seem to be unaware that the lake is actually the feeder reservior for the Lancaster canal. So a facility for a newish mode of transport has been built next to a facility for one of the oldest. 21/04/2006 17:44:50
services are poor & facilities appalling. Food is some of the worst ever 04/04/2006 15:50:57
Fuel prices are keener here than at their main Westmoreland services – but not as keen as they used to be for LPG 25/04/2006 16:22:17
This services is the best place on the motorway to stop at! i really enjoyed myself while all my needs were being catered for, i stopped at the southbound resturant first and found this marvolous, food was great, staff were great no bad points at all 30/04/2006 01:24:20
i hate this services only because of all the planes from the airport 30/04/2006 21:16:07
The few times Ive stopped here its always felt pretty dingy and dirty. 12/06/2006 19:29:11
A filthy disgusting dump. The toilets should carry a government health warning. Avoid at all costs.10/10/2006 21:12:34
Stopped here yesterday, and Im told the westbound side is now closed permanently, with new access road to get to eastbound side under construction. Problem is, its a listed building so cant be demolished. Sadly, will probably just be left to rot. 08/01/2007 10:53:22
just got food poisoning from the wimpey at this service station. Need the address to write to them28/02/2007 13:03:14
since it opened i have visited it EVERY time i was going to go past it. BRILLIANT! I LOVE IT! 13/03/2007 23:28:56
Always easy to park, great loos, love the M & S outlet. 22/04/2007 22:56:52
Great friendly service at the Costa Coffee¬ 02/05/2007 11:39:21
absolutley love forton services…always stopped as a child and loved the mway bridge and always wanted to go up the tower….why close it????? 15/05/2007 10:42:50
Worked there as a catering assistant from Easter 1975 to New Year 1977. First job was in The Tower; it was a fab place. Staff used the service stairs down the centre of the tower. there was also a service lift, but it only took a service trolley. 23/05/2007 21:18:44
Westmorland have an outstanding caravan park and the services are the best in the UK 16/06/2007 21:28:42
Restaurant serving cold food. Food is very expensive and tasteless for price they selling. Some Staffs are good. One staff named TAJ offer me free Danish Pastry when he found other staff served adult price meals to my 9 year old child 27/06/2007 20:01:25
I called hereonce when there just happened to be a power cut. They were superb – managing to serve baked beans on toast and a hot drink. The manageress apologising profusely for something which patently was not their fault. 12/08/2007 20:06:39
What else can anyone say about Tebay, that hasn't already been said? Quite simply, it's the BEST services in the UK! Sometimes, somebody sits down and gets something right! Sometimes a place has a certain 'magic' that can't be explained. I don't know 19/09/2007 10:05:57
got issued with a parking ticket ,my car had broken down,iam going to speak to the owners if i can and also speak to the warrington guardian if i get no response 04/10/2007 11:04:36
Nice as always quick to be served 29/10/2007 20:38:26
toilets dirty,strong arm tactics by parking company parking eye a rip off, the old system of paying in the shop was better.I had one truck broken down ther for 3 and a half hour and recieved a parking ticket for exceeding 2 hours . with we paid 16/11/2007 10:25:19
Excellent staff, really helpful, excellent customer service even witnessed training session happening, fun loving staff who go that extra mile. coffee primo 29/11/2007 21:35:28
Very nice staff in the coffee primo, i think his name was nick and very hansom 23/02/2008 00:27:11
Does any one know why just past the Keele serives heading north there is a bridge with a gate and barbed wire, what is it there for? Please also email ellen_eaton102@hotmail.com 24/02/2008 01:29:37
its a well kept secret site of ours. 11/03/2008 13:23:13
prices high but well worth visiting! 16/03/2008 11:44:55
just got parking eye bill for £110, but £50 if paid withing 14 days…how much to Moto get out of this ..bet they dont really want you to pay for the carpark as they make a load more in the fine! 18/03/2008 11:51:33
Always stop here on the way south. Plenty parking. 13/10/2009 11:17:28
Its 2.5 hours to here from where I am and always visit in the way South. I agree, this place has that certain something. Maybe its the lake. Who knows. Regardless, stop here every time, whether I need to or not. Love it! 30/12/2009 14:42:43