Opened: 8 July 1999
Original owner: Granada
Current Owner: Moto
Trivia:
Penultimate new site opened by Granada before the demerger & rebranding to become Moto.
When built it was very experimental. Appears to be based on Airport facilities, providing convienience shopping. (UK law prevents MSA's being anything more than a stop off point- it must not be a place to drive to)
The original application names this site as "Long Whatton"
The Travelodge is built around the MSA. Neil Turner sent us some picutres and you can see below the Travelodge hotel is built around the main courtyard area with windows overlooking it. Handy if you are an insomniac- you can watch people in the MSA at 3am. Sleep will surely come quickly….
Has a Little Chef, Burger King, FreshExpress, Halfords and a branch of Thorntons chocolates
Currently has a 5 Star Loo of the year Award 2003 along with 33 others in the road transport category. (find best loos overall)
Current:
Very pleasant to visit- as one of the newer sites it is airy and does resemble a shopping court.
Photos:
Thanks to Neil Turner for sending these photos
Andrew M C Brodie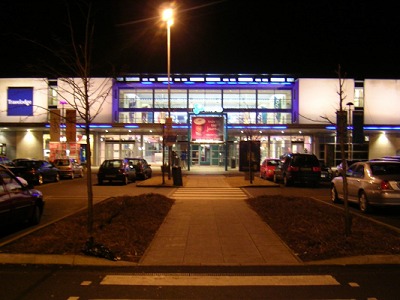 In the picture below you can see the hotel windows on the wall on the right of the picture.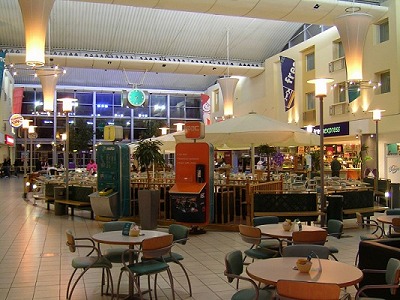 Thanks:
James (aka Robin Cook)
Neil Turner – photos and pointing out the Travelodge curiosity
Tony Lloyd
Received votes and a sample of comments:(archived from old site)
People who prefer this MSA
29
People happy to visit
4
People who avoid this MSA
9
Selection of comments received
Rolled up at 10.00 pm – Costa tables overflowing with cups, plates & trays which took a further 45 mins to be cleared, but restaurant (as pictured above) clean, with prompt service & good coffee!19/06/2005 22:40:17
Nice toilets. 19/08/2005 16:17:44
I work at Burtonwood services and I do agree to some extent the comments made, however I would like to say, to compensate, the customer service from the staff is excellent. 24/10/2005 18:57:22
the lake out the back always makes me laugh, more of a pond really. Nice view form there though and little noise from tMway 02/02/2006 10:45:16
bring back the separate truckers cafe…give the truckers somewhere quiet to eat and chill after putting up with the idiots on the motorways and somewhere there are no kids running all over the place when they are trying to eat. 02/02/2006 15:48:40
07/02/2006 13:18:01
It had the friendliest staff at the Little Chef when we regularly visited our son at university between 2001 and 2004. 12/03/2006 20:23:56
good burgerking 30/04/2006 21:17:51
I used to work here, when a student, in the late 1970s, at the time of the Grunwick Picket! We all can recall the regular arrival during the early hours of the morning of up to twenty to thirty coach loads of Yorkshire Miners. It was like bedlam! 24/05/2006 21:20:23
Good idea as a truck stop, nice and clean. Often cant get a seat in the restaurant though when full of coaches – sort of defeats the object – especially as Knutsford theoretically is a no-go truck area18/06/2006 10:22:27
One of the service areas with well designed caravan bays and good facilities at the same time.24/06/2006 14:27:53
Certainly one of the best. Food sometimes only just warm at quiet times. 26/08/2006 22:57:06
the best service station in the UK and i like the water feature too, nice! 09/04/2007 08:44:51
hi i work at killington and love all the comments thankyou. 01/05/2007 21:39:08
food crap , showers a disgrace ,rediculous prices. good point ???????? none. 13/05/2007 15:01:14
Why is it the only service station besides Hilton Park with a tower? Even the older stations built round about its time dont have one either… 04/06/2007 19:35:39
The majority of their staff are rude and have a dont care less attitude which shows up in the end product the food they serve. I have noticed countless people leave food i think the health people need to make visits avoid like the plague 19/07/2007 11:34:09
Bad news, Dirty/un-interested staff, drive past unless you want a parking ticket !! 08/12/2007 01:57:04
Just what you want. Decent facilities, excellent farm shop and plenty of opportunity to enjoy the views around. A proper break from the road! 31/12/2007 16:38:41