Opened:1977
Original owner: Roadchef
Current Owner: Roadchef
Location: Between J3 and J4
Then:
Trivia:
Designed to be single story, and similar to a moon colony (later refurbishment has hidden this) there was at one time a plan to grass the roof to make it more invisible from the road- the aim with this msa was minimal distrubance of the natural area.
Rownhams is not in the New Forest, but this is where the new forest feel starts (assuming you are heading West!)
Is the only "proper" MSA on the South Coast
Another services was planned for J9 but was never built
Used to have an internal atrium -removed roughly 2001 to put in place a new coffee shop at the foot of the dining area.
Access between West/East bound sites is via a tunnel not a bridge. These services were built low level to minimise the visual impact on the local area.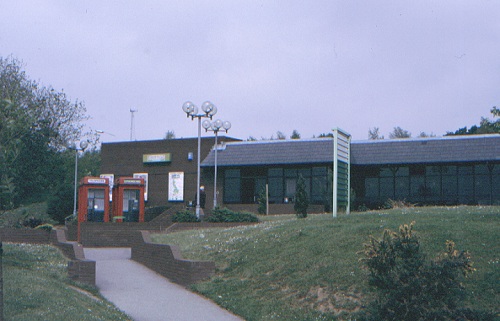 Rownhams in 1987 (with thanks to Michael Evans)
Current:
Large car park, for a medium sized MSA. Tends to be quiet, loos are large, and relativly modern. Good sized shop, small arcade and tourist information stand. A wimpy is also available but has limited opening hours. Its a pleasant stop, the place feels tranquil and airy.